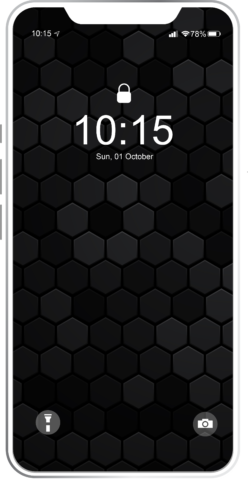 INTRODUCING THE
The innovative solution for modern networking. With Stuncard, you can effortlessly share and exchange your contact details, website, social networks, documents, and more. How? It's simple. Utilizing built-in NFC Technology or a quick QR code scan, potential clients can save all your contact information with just one tap of a button.
CUSTOIZED
DIGITAL PROFILE
You can customized your digital profile to
complement your brand and card design

Cover and Profile Photo
Your Name, Company and Profession
Contact details - phone, email, website, etc.
Social media profiles
Attachments such as PDF brochures and surveys
With individual designs, we create Logos and Business Cards that are in harmony with your brand identity.
Our cards are made from durable, sustainable materials which are water resistant and do not scratch easily. Finally finished with gloss or matte foil which is classy and stunning.
Be Cost-Effective: Eliminate the costs associated with printing, designing, and reprinting paper business cards. Once created, you can distribute your details to unlimited number of people without any additional expenses.
Be Eco-friendly: By choosing Stuncard you contribute to reducing deforestation and the carbon footprint associated with printing and paper waste.
Be Innovative: Provide a modern and engaging way to connect with your clients. Step 3
Download, Open Contact File to Save Contact
For Android
Contact Us
Make sure your phone screen is on
Step 1
Hover/Tap on middle back of the phone
Step 2 Step 3
Download, and Save Contact to your Iphone
For Apple
Contact Us
Make sure your Iphone screen is on
Step 1
Hover/Tap on Top back of the Iphone
Step 2
Convenience
Cost Effective
Environmentally Friendly
Unlimited Information
Real-Time Updates
Durability
Inconvenience for Digital Contacts
Cost of Printing and Reordering
Environmentally unfavorable
Design Limitations
Difficulty in Updating Information
Prone to Loss or Damage
Sunland Designs & Marketing aims to assist clients in achieving their marketing and branding goals effectively and efficiently.